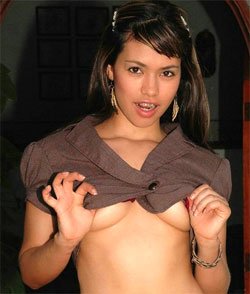 Well, 2009 is upon us, and 2008 is rapidly slipping away. The last couple of months for me have been a blur, with some personal issues, a bit of travel, and some school too. So this blog has suffered a little bit of neglect, something i hope to fix in 2009.
We get to start the new year off with some fun, not something I usually post up but this is unique. Pamela Spice is a sexy latina teen that has run one of the most successful latin solo girl sites around. It's all tease, full nudes, and some girl on girl fun. Well, there is this one tape, see… a totally wild hardcore set that is just amazing. Anyway, if you want to check out it, you can see some of the sample pics in this pamela spice hardcore gallery, and then add the video zipset to your personal collection here. Sort of a cool way to start 2009.
Plenty of other stuff going on, check out some of my newer blogs at Babe Head (hot girls giving blowjobs) and Bend Over Babe (I love girls from behind!).
Happy 2009 everyone!