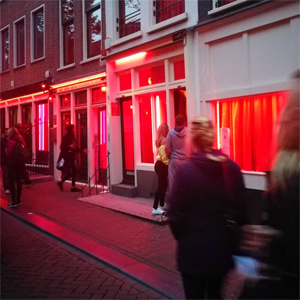 The times they are certainly interesting and hard to deal with. The Covid=19 thing has really changed the world, and not just because so many people have been sick and died. Our legitimate fears of getting sick and dying as well have changed our habits, perhaps for good. In Switzerland, legal sex workers are being asked (aka, ordered) by the government to limit themselves to doggy style and reverse cowgirl positions only, so as to not have face to face contact with their clients. In many other areas, legal sex workers have been closed down or otherwise restricted.
In Las Vegas, it's been the longest time that the Casinos have ever been shut down, and when they do return things like poker that I enjoy so much won't be in the cards. Anything where customers actually touch cards or dice will be modified to add in sanitizing and cleaning, perhaps partitions, and a ban on standing behind players to watch. It's also a given that the famous buffets of Vegas will be closed indefinitely, it's pretty hard to figure out a way to run a buffet without massive risk for cross contamination. All casinos appear to be adding in temperature screening or other methods to check visitors as they enter the casinos, and some reports I have seen suggest that more temperature cameras will be used to survey the entire casino floor over time.
Even porn has been put off by all of this. There has been a real shortage of new scenes as a result of so many companies not being able to legally work. This has meant that live cams like Sexxxx 4 Free have been absolutely flying busy, with tons of people watching and not surprisingly more new girls and couples getting naked and playing live! So it's sort of a boom time for Sex Chat, Live Cams, and One on One Live Cam services. It's amazing to see!
Please keep yourself safe, and enjoy the porn!