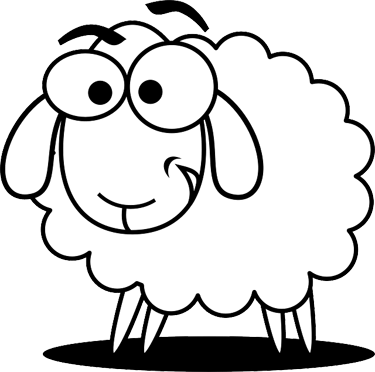 Happy Chinese / Asian / Lunar New Year everyone, the year of the Sheep is here, and as a result, I went to see the Shawn the Sheep Movie. Really quite funny if you like that sort of thing. Anyway, as I mentioned in my regular New Years post, I was pretty much happy to see 2014 go away, and I am equally happy as a result that the horse has trotted out of my life and been replaced with the much more amenable sheep. This year so far is looking up, if for no other reason that last year sucked so very bad indeed.
Google is on the rampage for mobile and responsive site designs, literally taking sites out of their listings that don't pass their very arbitrary preferences for mobile sites. It's one of those times when you can see that Google is an effective monopoly, as everyone and their dog is scrambling to update sites and change designs. So many of my blogs like Hardcore Fucking and Teen Sex Stories have been moved to responsive designs to try to keep up with the demands of the borg.
Also, I am keeping on with my new Free Porn TGP, now with more than 500 galleries and adding 24 new ones per day (one per hour) this thing is set to take off in a very big way. People who visit seem to stay a long time and check out a bunch of pages, I have over 300 pornstars listed already and more adding daily, and as I get more and more time for the project I keep adding more galleries – maybe that will double to 48 per day or even higher. The goal is pretty much "the whole fucking net on a site" but I don't know I can do it. Either way, I would love your feedback (@18nhxxx is the twitter account) come on over and let's chat!