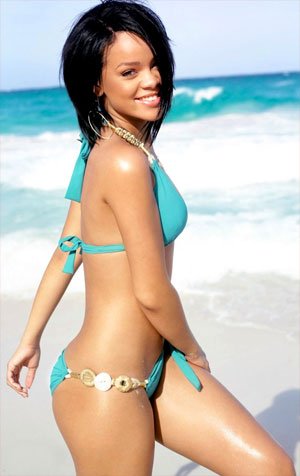 Summer time and Bikinis go together, and here we go with another sexy celeb in a bikini. This time it is smoking hot singer Rihanna, who has got one of the nicest looks I have seen in a long time. Every inch of this girl is just wonderful, from her sexy smile down to her nicely rounded backside, she is all good. That bikini is showing off all the good stuff, that is for sure! She sure is sexy!
Speaking of sexy, it's been an interesting week at my porn desk. I am continuing my personal quest to learn Python to bring you guys and girls more interesting sites, and it is going well. I am getting some really great ideas. I started doing some new stuff for Pacino's Adventures, and I have been adding new listings to Porniki the Porn Wiki all week. Plus some nice sexy entries over at SXXY.COM, all good. Mostly just learning and stuff.
In the meantime, enjoy some hot erotic stories at the Sex Stories Archive here.