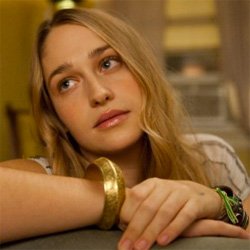 In the crowded universe of flash stardom and passing importance, it's not surprising what girls will do for attention, most of the time anyway. Jemina Kirke is one of the "stars" of the HBO series Girls, which seems to be a party girl series. Anyway, she's gotten knocked up for the second time, and now she is a star, I guess she thinks the world needs to see. Pretty normal, except that her pics for Vibe include her completely topless, with her big brown nipple titties out and her bulging belly. It's pretty much as close to pregnant porn as you can get in the mainstream, and certainly shows that some "stars" will go anything for attention, I guess!
Speaking of topless, it's been a good few weeks for new amateur girls. I am particularly fond of Lily Figuera, I love Asian girls and this Philippino American girl is stunningly hot, sort of car show / spokesmodel hot and then some. She actually reminds me of a friend of mine, a bootylicious Asian girl who will remain nameless. She's got the same sort of shape and look, I guess! Anyway, there is also petite blonde Madison Lain, for lovers of girls with tiny tits. She's really cute and ready for topless and more. Both of these girls are apparently also doing sexy live webcam shows, and that's a good thing too.
Finally this week, the guys over at Naughty America are celebrating their 5000th scene (holy fuck!) with special promotions and prices. If you love hardcore action, I would really suggest you take a gander at their site here, it's worth it. These sites are some of the best on the net, and the action is smoking hot!