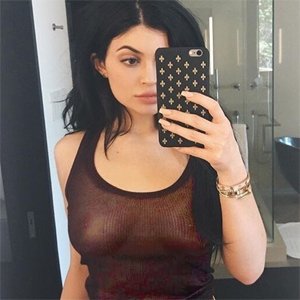 When you want to know how American culture is changing, you don't have to look much further than the dual sources of TMZ and the Kardashian family and all their offspring. These girls have made it abundantly clear that the only thing they want in life is money and big black cocks. Kim Kardashian got famous for fucking Ray-J's big bone, and her husband Kanye West is perhaps the biggest black dick you have even seen (not sure about his cock). Even little sisters Kylie and Kendall have kept it up, Kylie keeping would-be rapper Tyga around, seemingly mostly because he has a really big bone (he got it out online apparently). That really sort of has defined a whole era of girls with big fake butts fucking black guys with big bones.
To that end in the porn world, sites like Blacked and the classic Blacks On Blondes have proven to be very popular. Seeing tight ass white girls getting themselves fucked by insanely huge black cocks seems to pretty much be right up there with seeing girls get ass fucked for popularity. Ass fucking and interracial sex seems to be two of the ways that modern porn girls haved defined themselves. Big Black Cock erotic stories have always been popular, it's a recurring theme that sort of includes cuckold and domination all into one interesting package.
Anyway, other than that, plenty of good things going on, including a server upgrade and plenty of new stuff. I am back at this just about full time again, so get ready for more hot fresh porn every day, okay?