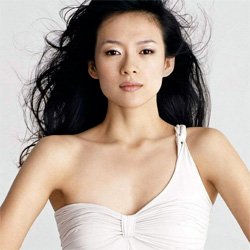 As Jay-Z said, I got 99 problems… well, sexy Chinese star Zhang Ziyi has a few problems of her own. It seems that she was somewhat involved with a high official in China, now disgraced. "Zhang Ziyi, is demanding an apology from the Apple Daily after it published claims she had sex with now purged Communist chief Bo Xilai for $1 million a session". Bo Xilai is up to his neck in it, and now everyone even remotely related to him is getting looked at. It's scary to watch them go. If true, the rumors show that there is a very seedy underside even in China!
Speaking of which, I spent the last few weeks in the Chinese area (including visiting the country), and had a great time. Plenty of visits to Macau and it's fine casinos and other facilities, and of course, plenty of great meals and adventures in Hong Kong. It's an amazing place that I intend to make my home, I can't resist!
Meanwhile, the three or four weeks off means nothing new in the porn world really. However, I would suggest that you get your free 120 chat credits here, It's worth it to check out and see the action, some of the free chat rooms are really fun, and having a few credits to toss around can get you some fun. I highly recommend it – and it's really free. Get your Free credits now!