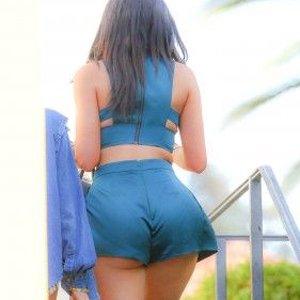 Fake cakes. Ass implants. Pump up posteriors. Until a very short time ago, it was something that few people talked about, and even fewer admitted to. But with the arrival of Kim Kardashian, Iggy Azalia, Blac Chyna, and a few others, we have suddenly be overwhelmed with obviously pumped up butts. The funny part is that they are so obviously fake, that it's sort of gross. Yet, there we go, suddenly having a small waist and a huge ass is popular. Go figure. To that end, I have some blogs like Amazing Asses and Bend Over Babe for those who like big sexy butts!
Otherwise, the Olympics are on (and I am happily ignoring them), most people around me don't seem to give a crap either so perhaps we are starting a new tradition, of totally, utterly ignoring the over price spectacle of government driven drug fuel athletes performing for the profits of TV networks and Olypic organizing committee members. Good on them, I guess! Screw them, and instead go for some cock suckign fun at the Blowjob Zone Tube.
Oh, and a small update on the weight front, it's been a long time but I figured I would post this up because at least one person would shit themselves. 162 punds again this morning, same as December 2006 – yup, 10 years later, still the same. Do I win yet? Anyway, eat right, gets lot of exercise, and enjoy free porn now!