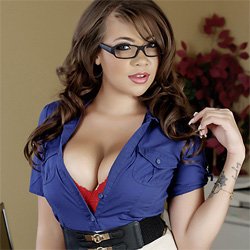 One of the more interesting things about working online is that there is also another distraction or another idea that ends up absorbing insane amounts of time with little or no return. The results of my latest side project are about null, and that has taken me away from what I love, cleavage, tits, and ass. I am trying to right the wrong and catch up on everything in the porn world, and it's a ton of work, let me tell you. Porn keeps on keeping on, no matter what!
First and foremost, let me point out that Findpics Free Porn now has over 3000 free galleries and nearly 50,000 free porn pics for you to enjoy. It's all sorted by category, type, and model, so you can always find what you love. Some of the most popular porn includes Maria Visconti getted fucked in the ass with a big black cock, total hotness! Check it out and tweet some about it, let the world know you love good porn!
I also moved my "All In The Family" Incest Sex Stories from it's old format to a more modern blog style format. This allows for more easy sorting of the sex stories and makes it much easier for me to add new stories as I find them. Incest is perhaps one of the last great taboos in porn, something that is only just getting looked at now. Brothers, sisters, uncles, step moms… it's naughty! I will probably do the same conversion with many of my older sex stories sites, as it really does improve the experience and lets you enjoy more free porn stories!
So stay horny and enjoy all the stuff, let me know what you think!