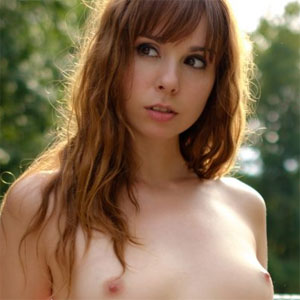 One of the more interesting things for me coming into 2020 has been realizing that many people in the porn world come and go, but a few stay for a very, very long time. Sexy amateur Ariel Rebel is one of those amazing girls who seems to have been around almost forever. I can remember meeting her for the first time at a Webmaster meeting in Montreal, she's actually sweeter in person that she is online, and that is saying something. She is perhaps my perfect dream girl in many ways, petite, ripe, sexy, natural, sweet, funny, smart as they come, and a really good cook too! She's a business girl who takes care of her own stuff and has outlasted and outplayed almost every other amateur girl and model online. She has gone from sexy and petite teen girl appearing on the top teen men's magazines of the day to an amazing 30 something sexy babe and general hotty. She's amazing, mouth watering sexy and at the same time someone you would love to just sit down and watch a movie with and eat popcorn. She's that type of non-porn chick perfect. Happy New Year to you Ariel Rebel, keep up the good work and keep cooking too – her Zesty cooking videos are super!
Meanwhile, the porn world has just sort of been dragging on recently. I am noticing a bit of an uptick in actual real porn sites, some new ideas and themes, and at least some new content. We have been through interracial, hardcore anal, and incest stories over the last couple of years, but we seem to be emerging back into a world of relatively nice looking girls who just like to fuck. It seems that while the rap world especially is all hung up on rubber asses and rubber tits, the porn world is shifting back to a more natural, more girl next door, more you are likely to fuck this girl look. I like it!
I also love webcams. Live sex chat is perhaps the ultimate real world experience, something you can't get any other way. If you don't already have memberships to Tit 4 Free Chaturbate, Cam Soda live sex chat, and Bonga Cams Hot Live Cams then you need to do it – these three places have huge selections of hotties, live chat, and plenty of action… you gotta do it, this is why you have the internet!