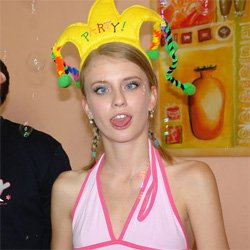 You know, I had this same sort of post 10 years ago… at the end of December 2009 I posted up about how fast a decade goes by. 10 years further on, I find it scary to realize that time is going even faster – and yes, I can sadly say that at a certain point you do become more aware of the click ticking down to the end of your game too. That's okay, I am trying to have a good time and enjoy life as much as I can, get as many experiences as I can, travel, meet hot girls, and generally have a great time.
December 2019 also marks well more than 20 years running porn sites for your guys enjoyment. My first company in porn was registered in 1997, but I had sites probably a year before that. So 2020 will be 24th year of doing this stuff, and I still enjoy it very much. Many webmasters have come and gone, and I thank you guys and girls for your continuing support! Spread the word on twitter, I guess!
I don't have a super big ton of news. Honestly, many of the affiliate marketing sites that I use to obtain content and to help pay my bill have either died or gone silent with few if any updates. Thankfully, sites like Blacked, Tushy, and others have kept things going nicely. Also, webcam sites like Tit4Free, Bonga Cams, and other live cam sites have made it a lot of fun. If you don't have a free cam site membership, click one of those links (or both!) and go get you a free membership. You will certainly appreciate it.
Other than that, counting down the minutes to 2020. Now Y2K problems this time around, I guess! Happy New Year everyone!