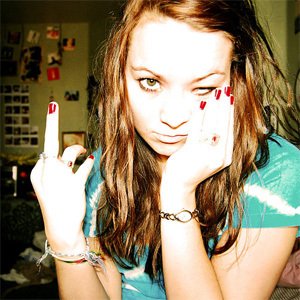 Most people who know me know that I am (a) a pretty nice guy at heart, and (b) an opinionate dick at the same time.  A few times in my life my opinion has gotten me in deep shit, sometimes I think it's because I actually tell the truth people didn't want to hear.  A certain incident a number of years ago sort of split me from a webmaster community I was part of for a very long time, and while it seemed like a bummer at the time, it actually proved to be for the better.
The funny part is that I was recently cruising around and ran across the person who I "told the truth" about, totally by accident.  A little checking and a little Twitter reading got me back up to speed on this person, and realized that what I had said was almost entirely true.  Moreover, that person's choices may have in fact screwed them out of something that should be very important to them.  I feel sad for them for a loss that they aren't even noticing, but more over I feel a small amount of vindication in knowing that I got it right.  As a result, I feel sad for many of the people who ran me off of a community based on my opinions.  Oh, for what it's worth, most of those who ran me off have since left the webmaster world because they couldn't hack it when it actually became something they had to work at, not just party about.   So for them, all of them, I give them this wonderful middle finger (from Wikipedia of all places) to let them know that I am thinking of them and trying not to laugh too loudly.
Meanwhile, back in the world of porn (a happier place, I think) I have had a fairly production little while here.  After having to shut down a number of TGPs and Tube sites as a result of insecure software and software that wouldn't run on a modern server, I have been working to rebuild.  One that is coming back from the dead is my Big Bust Babes site.  It was link off TGP (links to other people's galleries) but now it's an internal gallery site.  So everything comes up in good fashion, there are no dead or blind links, no redirections by third parties, and the image quality is better.  Only about 20 galleries, but I am adding more all the time and the old ones won't get removed, so you can don't miss these big tits girls and enjoy.
Also, Lust Galleries is making a comeback in the same way.  These sites all have their own hosted galleries, which makes them "integral" and more enjoyable to surf around, I love working with these sorts of designs and I see it as the future – maybe a little less raw content, but more quality and better presentation.  Oh, these sites are all generally mobile friendly porn site as well!