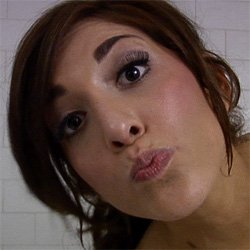 If you have been hiding under a rock or manage somehow to avoid it altogether, you may still want to take the time to check out Farrah Abraham's Backdoor Teen Mom video. Basically, this girl was an underage mom on an MTV reality series, and now she's 20, got herself some fake boobs, and takes a porn dude's dick in her butt in what was suppose to be a stolen home video but they sort of fucked it up and it didn't get out right. Either way, the action is entertaining, in it's own weird way, and something you may want to check out so a few years from now you can say "I remember when she was taking it in the ass for cash!".
Other than that, let's see. Celeb / movie sort of star / tv sort of star / whatever Amanada Bynes got arrested this week for being weird, mostly. Apparently the cops came looking for weed or something, and this girl chucked her bong out the window. Later she claimed it's not a bong, it's a vase. Oh, and the cops "slapped my vagina", and so on. The shots of her wearing some weird ass blond wig are classic, and her mugshot shows that at this point, she's almost done a full on Britney Spears, just about shaving her head. Wildness!
On the porn front, it's been just another week of grinding it out, big time. I have been making a bunch of changes in the way I do some stuff, adding more galleries and stuff on my own servers, and changing some sites around. You will see more things like Fresh Amateur Girls coming in the next little while, as I think it's something that you guys enjoy more, with much more pussy right there and easy to get, and I get to make sure you guys get it without and screwing around and redirects. It's all good!